Our news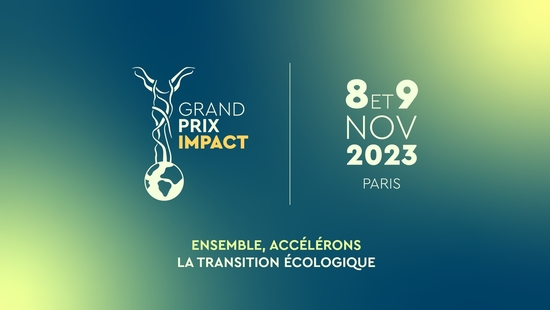 News published on
17 October 2023
JANNY MT in the top 100 of the Grand Prix Impact
We are honoured to be among the 100 French companies selected to appear before the Grand Prix Impact jury in Paris on 8 November. The aim of this prestigious competition is to reward the 10 companies that have distinguished themselves by presenting the best innovations in terms of ecological transition, from among the ten prize categories on offer. This initiative encourages businesses to get involved in sustainable projects to help protect our planet.
Look out for Janny MT's ranking in the Agriculture and Food category on 8 November.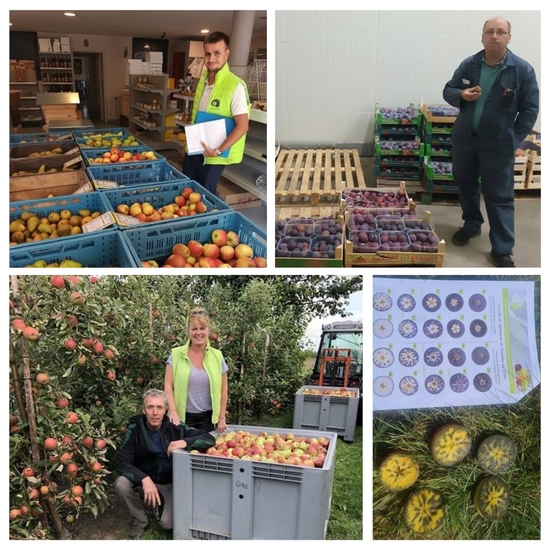 News published on
09 October 2023
JANNY MT conservation worldwide: Belgium 🇧🇪
Belgium is a small country covering an area of 30,688 km2, divided into two regions:
- Wallonia, which is rather characterized by a scattering of high value-added production units, mostly small and individually organized around marketing circuits aimed at the local market, with a diversity of species, varieties and tastes.
- Flanders, where most production takes place. In 2022, Belgian farmers produced a total of 794,000 tonnes of vegetables for the fresh market.
Since 2009, Janny MT has been supporting over 200 Belgian fruit and vegetable growers. Janny MT conservation reinforces the late positioning of sales to benefit from advantageous prices at the end of the season.
Cabbages, leeks and turnips are excellent examples of products that can be worked strategically with Janny MT modules.
Essential for apples and pears in short circuits, Janny MT modules have been adopted for 15 years by direct sales operations.
We continue to enjoy developing projects with growers in Flanders and Wallonia.
Happy harvest 2023 to all Belgian growers!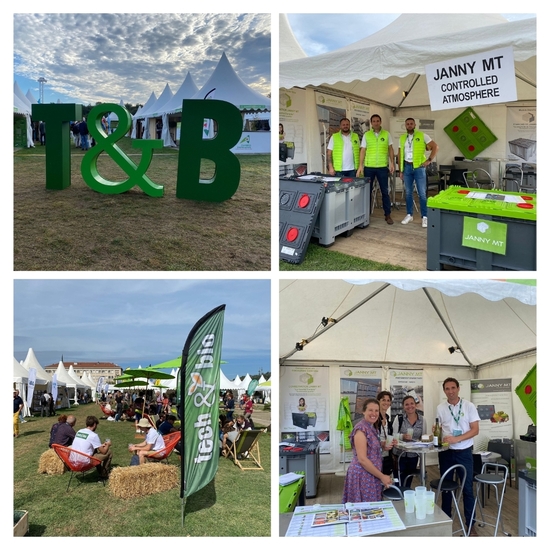 News published on
28 September 2023
Janny MT at Tech&Bio
We were delighted to welcome producers from all over France to the 2023 edition of the Tech&Bio trade show in Bourg-lès-Valence on September 20 and 21.
Held every two years, this international trade show is an opportunity to meet people involved in organic farming and discover the latest innovations in agriculture.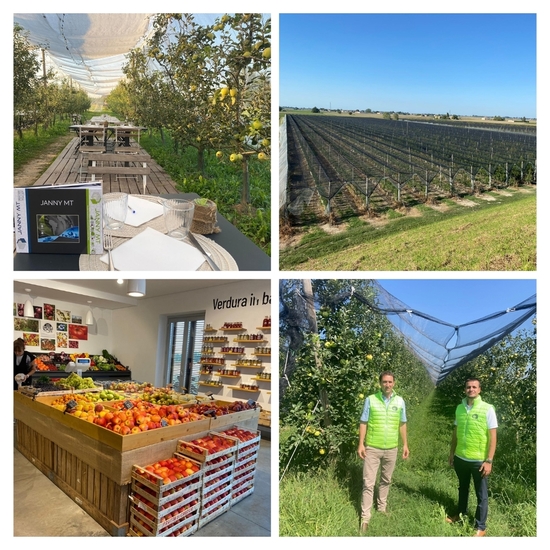 News published on
18 September 2023
Janny MT in Italy
Last week, Benoit and Léo were in Italy, between Turin and Venice.
A week of exchanges with Italian producers on the theme of Janny MT preservation.
Meetings with producers of chestnuts, radicchio, blueberries, apples, pears... A region rich in fruit and vegetables.
Thanks to the growers for their hospitality and the quality of our discussions.
We look forward to many exciting projects in the future.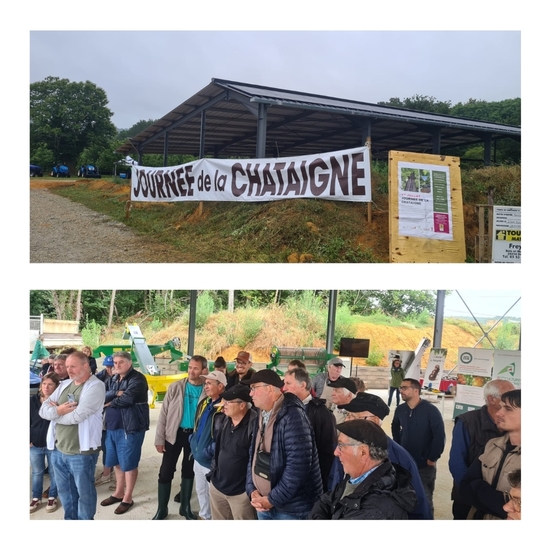 News published on
03 July 2023
Janny MT at Chestnut Day!
The Syndicat des Producteurs de Marrons et Châtaignes du Périgord was delighted to welcome us to Cénac and Saint-Julien in the Dordogne on Saturday 1 July for Chestnut Day.
We had the opportunity to meet some very interesting people in this industry, which has been affected by climate change but is always on the lookout for new innovations. Chestnut storage will be essential in a few years' time for producers, and we remain available to support them in this transition.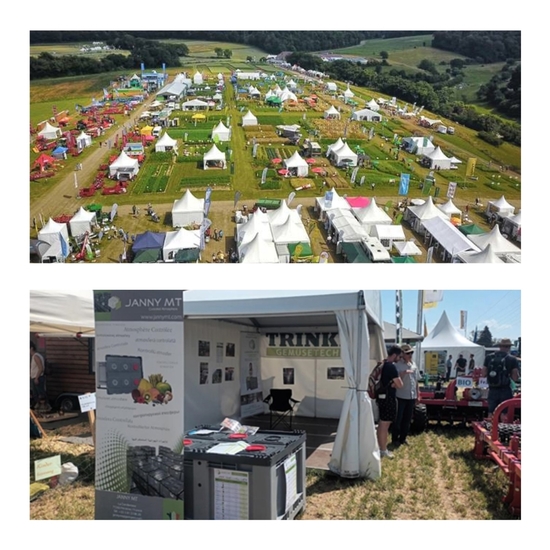 News published on
16 June 2023
Janny MT at Oko-Feldtage
On 14 and 15 June, we attended the Oko-Feldtage trade fair in Stuttgart, Germany, to support our partner specialising in market gardening. This very dynamic show enabled us to discover a wide range of equipment for vegetable growing.
It was a great opportunity to meet people involved in the conservation of open-field vegetables.
We're looking forward to the next edition in 2025.